About American DataBank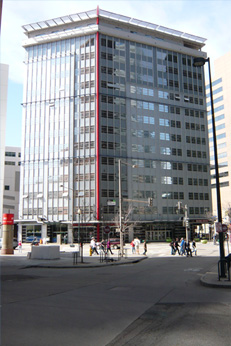 American DataBank offers compliance services, including criminal background checks, credential verification, drug screening and records management. While we serve more than 3,000 clients of all size and industry, higher education is a niche market for American DataBank, and we specialize in the development of custom screening programs to evaluate the background and suitability of healthcare students.
Our flagship offering is Complio, which enables healthcare education program administrators to capture and track background screening results and health records to ensure compliance with clinical site requirements for immunizations, certifications, insurance and other documentation.
Our commitment to security and privacy.
Complio is based upon technology used by the mortgage lending industry, and all medical records entrusted to American DataBank are protected with the highest levels of security. To further ensure protection, communication features are designed in such a way to retain all sensitive information within Complio so sensitive information cannot be accidentally or inadvertently shared inappropriately.
We are a Consumer Reporting Agency (CRA), and screening services are provided in compliance with the Fair Credit Reporting Act (FCRA). While the information required to complete a background check or drug screen includes personally identifiable information (PII), such as full name, date of birth and social security number, all sensitive data is protected behind secure logins and firewalls. In addition, identifiers (DOB, SSN) are truncated during transmission and reporting. For more details, please refer to our Privacy Policy.